DCCI Membership Enrollment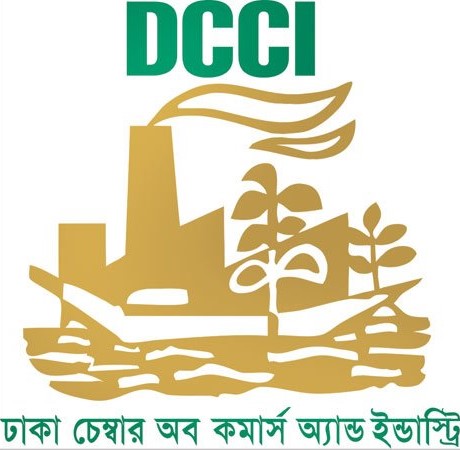 The registered Business/ Firm/Company of Dhaka District can only apply for DCCI Membership
To be a Member (General or Associate) of DCCI, the following processes need to be followed:
1. Registration to DCCI Membership Online Service (MOS) (if you're registered, ignore it)
2. Log in to the MOS portal (https://membership.dhakachamber.com)
3. Name Clearance application is to be submitted
4. After Name Clearance, you will see an e-Membership form
5. Fill in the e-membership Application form and attach the required documents mentioned in the checklist below:
List of Attached Documents:
Updated Trade License
Bank Certificate
E-TIN Certificate (Original to be produced for Authentication
Partnership Deed of Registration, Certificate and National ID & individual e-TIN (applicable for partnership organization)
Memorandum & Articles of Association (Applicable for Limited Company)
Individual National ID & E-TIN of all Directors (Applicable for Limited Company)
Certificate of Incorporation (Applicable for Limited Company)
Form Xii (Applicable for Limited Company)
Visiting Card
Copy of National Identity (NID)
Others: VAT, IRC, ERC, Joint Venture Agreement, Passport for foreign nationals, BIDA permission paper and work permit.t.
Recently taken passport size photograph of the applicant and company representative
Pay Order of Taka 29,350/- for General Member in favor of "Dhaka Chamber of Commerce & Industry (DCCI)"
Pay Order of Taka 23,150/- for Associate Member in favor of "Dhaka Chamber of Commerce & Industry (DCCI)"
6. Membership Enrollment Fee can be paid online or offline through DCCI's designated payment options. (Mobile Wallet, Online Banking, Debit/Credit Card)
7. Two types of Payment Methods (Offline or Online Channel)
Those who want to make the payment off-line, they are requested to download the Deposit Slip (PDF) & Membership Form and pay the fees to the selected Bank. (The City Bank or Eastern Bank Limited)
Those who made the online payment will get a system generated online Payment Slip through Email
8. All documents must be attested by the Managing Director/Managing Partner/Proprietor of the Applicant Company.
9. Please bring the original papers while submitting the documents to DCCI Office.
10. Application must be printed on the letterhead pad of respective interested Firm/Company addressing the Secretary-General, DCCI along with the completed e-application Form.
11. Reference from two registered DCCI member companies is needed with the Application Form.
12. Upon receiving the complete application form attached with all aforementioned relevant documents, the Membership Department of DCCI will check the documents for verification.
A fee of the Membership Application Form:
Membership Application Form 100 BDT/-